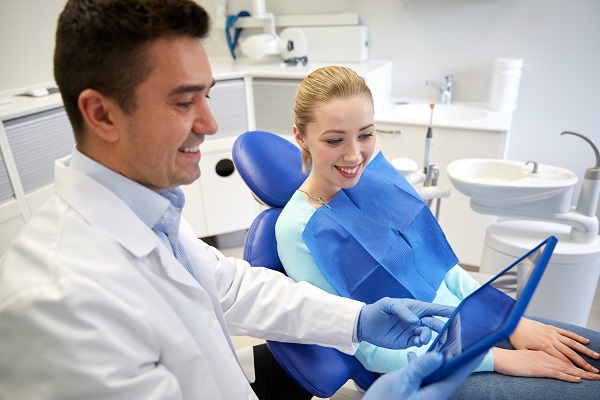 Are you going to buy a new toothbrush and want to know what a general dentist recommends? Brushing your teeth at least twice a day is very important when it comes to practicing good oral hygiene. However, a lot of people use the wrong type of toothbrush on their teeth and end up damaging their gums, teeth and enamel.
Why you should switch to a soft toothbrush
What is the difference between a hard-bristle toothbrush and a soft-bristle toothbrush?
A hard-bristle toothbrush has very dense bristles that allow you to scrub the surface of your teeth thoroughly. But, it also causes a lot of damage to your teeth because a lot of people brush their teeth vigorously and wear down their enamel in the process. The vigorous brushing also leads to the bristles on the brush scraping your gums and causing damage.
A soft-bristle toothbrush has less densely packed bristles, which allows the bristles to bend easily when you brush your teeth, making it gentler on your teeth and gums. The soft bristles also make it easier to clean your teeth because they can reach areas of your teeth hard bristles make difficult to clean.
Are soft-bristle toothbrushes suitable for everyone?
A general dentist will recommend soft-bristle toothbrushes to most adults and kids, with the exception of those with braces. Using a soft-bristle brush when you have braces can lead to frayed bristles getting stuck in the brackets in your mouth, which can damage your braces.
If you have braces, your general dentist will recommend that you use interdental brushes, which are smaller than traditional toothbrushes and clean your teeth better. Your dentist will also recommend using an electric toothbrush or a toothbrush with a smaller head to clean your teeth if you wear braces.
Toothbrush maintenance
If you decide to go with a soft bristle toothbrush and plan to use it regularly, you need to keep it in good condition to keep your mouth healthy. The general rule when it comes to toothbrushes is to replace them every three months or when the bristles start to show some wear. If you use an electric toothbrush, make sure you also change the head every three months.
Avoid using a toothbrush cover on your brush after using it because the moisture allows the bacteria on the brush to thrive. You should try to keep the toothbrush as far away from the toilet as possible to prevent the fecal matter in the air after you use the toilet from clinging to your brush. You should also try to clean your toothbrush at least once a week using alcohol, mouthwash or hydrogen peroxide.
Conclusion
Soft-bristle brushes are very effective at cleaning your mouth properly, which is why your general dentist will recommend using a soft-bristle toothbrush. If you want to find out more about what makes soft-bristle toothbrushes ideal, schedule an appointment with your dentist to get more information.
Request an appointment here: https://www.1dentalwellness.com or call Dental Wellness at (605) 252-5955 for an appointment in our Sioux Falls office.
Check out what others are saying about our services on Yelp: Read our Yelp reviews.
---
Related Posts
June 11, 2020
Curious about emergency dentistry during the coronavirus (COVID-19) disease pandemic? The COVID-19 disease has made it more challenging to get routine dental care, but many dentists still offer emergency dentistry services. Depending on its cause …